Ever wondered how to wrap your own wontons? Super Happy Healthy Kids executive director Esther Yang is sharing her mother's secret recipe. Read the full story at AsAmNews.com.
What Are Wontons?
Wontons are a small dumpling or roll with a savory filling, which can be eaten on their own or boiled in soup. Wonton skins are made by creating dough squares of flour, egg, water and salt. They are filled and then boiled, fried or baked.
What's In Turkey Wontons
I use three ingredients: wonton wrappers, ground turkey and scallions + salt — 15 minutes. Yup, that's all folks, three ingredients, and it tastes yummy.
How To Make Wontons
The filling – one pound of Turkey, chicken or beef. 1/2 cup chopped scallions. Mix it together. Add salt or whatever spice you want. Less is always better for me.  I saved the roots of the scallions in a small vase. Add water and the green scallions will keep growing. Your very own hydroponic garden.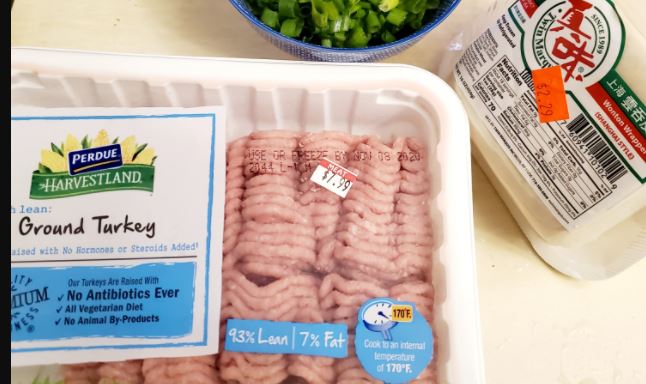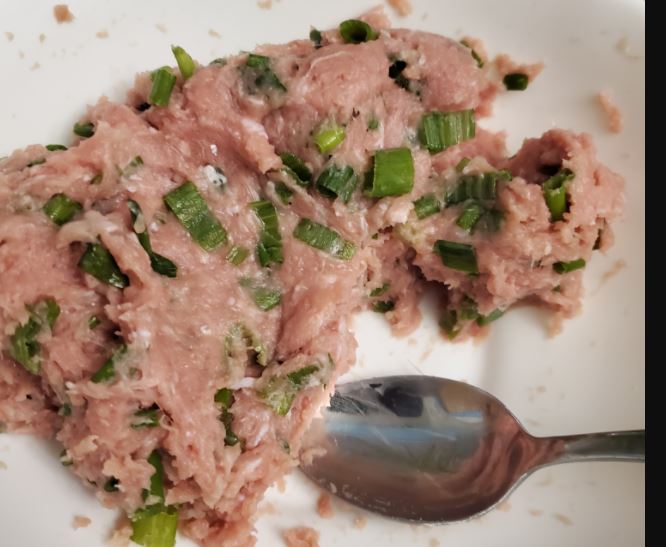 How To Wrap The Wonton
There are many versions, but I did what my mom taught me. Put the fillings in the middle, fold them and make a triangle. Press the corner edge. Then dap a little water on one edge and bring the other edge on top of it and press it again, so it sticks. Too confusing? Make yourself a triangle or a square wonton. You do you! Your kitchen, your domain!