When it comes to all things beauty, we know that trends come and go. By the time you've got used to one, it's usually on its way out and another has taken its place. It can be easy to fall behind quickly. And that includes your nails! 
We get it. You may already be looking down at your talons and saying to yourself, "girl, my fingers look so 2017! I can't be rocking these into the New Year! So how will you make the change? Let's first take a look at how your nails may be dated, and then detail what will be the hot trends for 2018!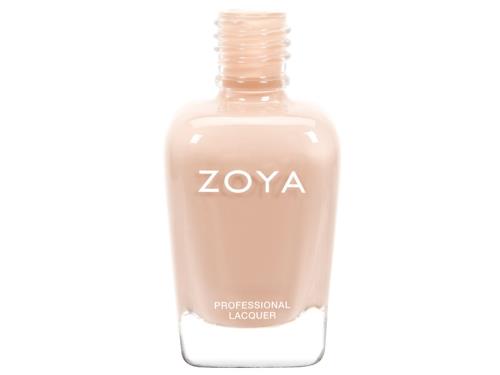 Are TheyΓÇÖre Too Harsh? If youΓÇÖre rocking too much of a harsh nail look into the New Year, youΓÇÖre going to look so 2017, because┬á2018 is all about the nudes and much softer colors. While bold reds and sparkles are very fitting for the holiday season, you'll want to brighten things up as they start thinking of spring. Nudes, pinks and even soft pastels are so much more suited to the spring time anyway – rocking this will be a great way to say goodbye to winter. We like Zoya Nail Polish in Taylor
for a clean, nude nail for brown girls.
Have Your Prints Gone Astray?┬áWhat kind of prints are you wearing on your nails at the moment? Are they stripes? If┬áthey┬áare, then you're still clinging on to a trend that's so 2017! For 2018 – pattern-wise – the trends are all about animal prints. So take those stripes and trade them in for a bold tiger print or a colorful leopard print
instead.
What's Your Shape?  How are your nails looking shape-wise at the moment? If you're sporting something square or round, your nails are definitely going to look dated. Because right now, it's all about the coffin shape. The coffin shape, a long, tapered shape with a flat top, also known as "ballerina nails" as seen on msmee, is definitely fashion-forward, but not exactly new. This '90s shape is sleek and different and is definitely having a comeback.
Let's Talk About Shade, Baby. We've got to talk about the colors you're wearing because it's not just nudes and pinks that are going to be big for 2018. Prefer your nails to be colorful rather than subtle? If that's the case, you're going to want to try neon nails as we go into the New Year. Neon is everywhere and it's going to look especially great for summer 2018. Try the "Dream On" shade from Sinful Colors
nail lacquer.
It'a All About the Bling! And what about those little-added extras that your nails like to go for? Maybe you love to embellish your nails with gems or even foils? There's no denying that they can really add something extra to your nails, but let's make sure we get our accessories right for 2018. If you really want your nails to pop, it's going to be all about glitter for embellishment in the New Year. Our suggestion? Try the Holiday Collection from Lust Comsetics, a vegan line created by a fellow brown gal, and Essie's Luxeffects Top Coat
in six glittery shades.